Termine
alle Termine
Neues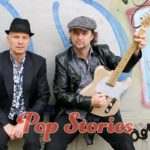 Pop Stories Hörbuch & CD – meine neue Scheibe ist irgendwie beides und das liegt hauptsächlich an meinem genialen Mitstreiter Thomas "Herr Schultz". Er erzählt insgesamt 12 Geschichten aus unserem Bühnenprogramm, während ich ihn dabei musikalisch im Hintergrund begleite und danach die Songs mit Gitarre, Ukulele und Gesang darbiete.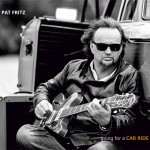 Today is the day… Pats neue CD! Hallo liebe Fans, Freunde und Partner, heute ist RELEASE DAY – mein Album "Car Ride" ist ab heute weltweit im Handel!

Congrats to Februarys winner in Category: Americana music is PAT FRITZ and his Song "Life is good" !
alle Neuigkeiten